VoIP Gateways that Work
Patton Electronics developed a comprehensive range of VoIP gateways to address the specific requirements of a wide variety of packet-voice applications. Designed to interface with virtually any telephone system including ISDN PRI & BRI, T1, E1, FXS and FXO to name a few, the SmartNode series supports multiple VoIP standards including H.323, MGCP and the rapidly growing SIP protocol. Whatever kind of voice system you may need, Patton has a SmartNode solution to fit your network.Analog VoIP IADs
SMARTNODE 4170
Transport your enterprise phone system to the world of IP Telephony with the SN4170 T1/E1/PRI Gateway. Supports up to 30 concurrent G.711/ G.722 voice/fax calls with secure HTTPS, stateful firewall, and TLS/SRTP.
SMARTNODE 4110
The SmartNode 4110 Analog VoIP Gateway supports up to eight FXS or FXO telephone connections. Connect PSTN Lines, PBXs, and standard phones for voice and fax over any IP network. Now the corporate, small, or remote office can access Internet telephony services, eliminate toll charges and route calls to and from the PSTN, Internet, or LAN.
SMARTNODE 10100
The carrier-grade SmartNode 10100 VoIP gateway supports 128 to 256 calls. Smaller service providers can use this SS7 gateway to drive convergence between TDM and IP networks. The SN10100 carrier gateway replaces multiple devices for signaling, connectivity, and media transcoding.
SMARTNODE 10100
With up to 4 BRI ports and 8 simultaneous G.711 voice channels, the SN4130 is the best way to connect ISDN networks or ISDN terminal equipment to the world of voice over IP. It supports up to 5 G.711 or up to 8 G.722 voice/fax calls concurrently with secure HTTPS, stateful firewall, and TLS/SRTP.
SMARTNODE 100 SERIES
The SmartNode 100 series of ATAs are feature-rich analog telephone adapters that enable you to connect standard telephones and make VoIP calls using your broadband connection.
SMARTNODE 4140
The SmartNode 4140 Series of VoIP Media Gateways support up to eight phone or fax calls. The SN4140 is the perfect choice for All-IP applications where either old, non-replaceable telephones have to be integrated into a UCC environment, or for good old fax devices to be migrated to the next-generation network infrastructure.
SMARTNODE M-ATA
The SmartNode Micro Analog Telephone Adapter provides connectivity for analog phones to a home, home office or corporate LAN. Connecting to any analog phone or PBX, the SmartNode product is ay cost effective solution for small offices and telecommuters to access Internet-based telephone services and corporate intranet systems across established LAN and Internet connections like xDSL and cable modems.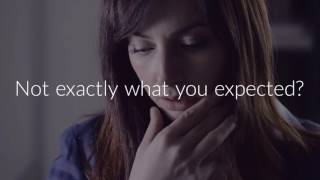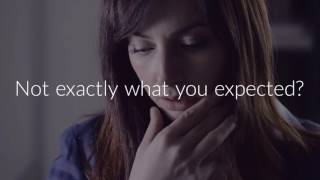 EXPLORE MORE PATTON PRODUCTS
Questions?
Let us help you!