What is a VoIP Gateway?
A VoIP gateway is one of the components required when implementing a VoIP system. As the name suggests, a VoIP gateway is a device that processes the incoming or outgoing voice data. A VoIP gateway connects to a PBX (and to the data network) by way of an Ethernet or WAN interface. A VoIP gateway can be either an analog or a digital device, depending on the requirements of the particular system. VoIP gateways are available as either a module within a router or as a separate dedicated device.

VoIP Gateways that Work
At Patton Electronics, we have developed a comprehensive range of VoIP gateways to address the specific requirements of a wide variety of packet-voice applications. Designed to interface with virtually any telephone system including ISDN PRI & BRI, T1, E1, FXS and FXO to name a few, the SmartNode series supports multiple VoIP standards including H.323, MGCP and the rapidly growing SIP protocol. Whatever kind of voice system you may need, Patton has a SmartNode solution to fit your network.
Patton Smartnode Gateways provides seamless integration with 3CX Phone System, allowing you to integrate phone lines and fax with your feature-rich IP PBX.



Patton SmartNode SN4112 / SN4114 FXO VoIP Gateway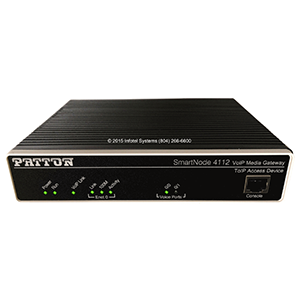 Patton SN4940, SN4950, SN4960 VoIP Gateways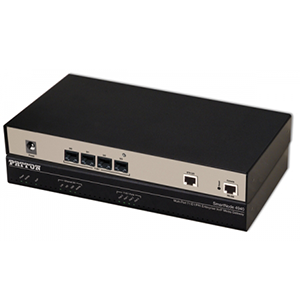 Patton SmartNode 4120, 4552, 4554, 4638, 4658 VoIP Gateways