Keep your IT Environment Running Smoothly
Hand over your IT management responsibilities to us. Our technicians will take full charge of monitoring, managing, and maintaining your desktops, laptops, mobile devices, and network equipment.
PROACTIVE SERVICES
Our technicians will proactively update your software and operating system. Keep your technology running at peak performance at all times, even after hours.
COST REDUCTION
With our Managed Services, you get a team of technology experts for substantially less than the cost of hiring an IT department.
REAL-TIME SUPPORT
Request remote support by giving us a call or an email. If the issue cannot be resolved, we will immediately dispatch a technician to your site to troubleshoot the issue.
End-to-end managed IT solution for your overall IT needs
An advanced IT support that simplifies your work.
We identify and eliminate vulnerabilities to ensure your data is safe from cyber threats.
We help you not only recover from disasters, but also avoid them altogether.
We ensure your files are always available and protected from unexpected disasters.
We proactively monitor and manage your servers, whether they are in the cloud or in your office. It includes server set-up, monitoring, maintenance, security, and keeping up with upgrades for hardware and software optimization.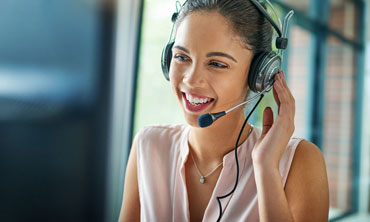 We offer round-the-clock support for your desktops, laptops and mobile devices. We provide phone support, customer assistance, call logging and call management.
Your network infrastructure needs to be secure, up-to-date and operating at the speed of business. With managed network services, DSI can help you build, maintain or upgrade your network to meet requirements today and into the future.
Database administration, database patching, database upgrades, performance analysis and tuning is extremely resource intensive. With a managed database solution, you can devote less IT resources to routine maintenance and troubleshooting.
Your data is mission-critical. Ensuring 24/7 access is paramount. We can provide you with flexible, accessible, secure and affordable managed IT storage services to meet your capacity and performance requirements.
Having complete confidence in your IT systems is a must. DSI's managed IT services can administer and manage your IT systems, while your IT professionals focus on more strategic initiatives.
Our Approach to Ensure a Better Solution
We know how important it is to be always on top of everything.